Hotel Blau Marina Varadero is located in front of Marina Gaviota, important marine point in Cuba and very close to Punta Hicacos Ecology Park. Blau Marina Varadero is very well designed and is surrounded by beautiful gardens and spacious areas that give you a genuine feeling of exclusiveness. Highly recommendable for couples and families!
Marina Varadero is an all inclusive hotel and consists of 548 rooms (535 Junior Suites, 5 Disable Junior Suites and 8 Suites). Facilities of the hotel include 5 restaurants (including Italian, Spanish, Cuban and Seafood), 3 swimming pools with swim up bars (2 swimming pools with Jacuzzi), bars, gym, tennis courts, water sports, disco and many more. There is always something to do for everyone.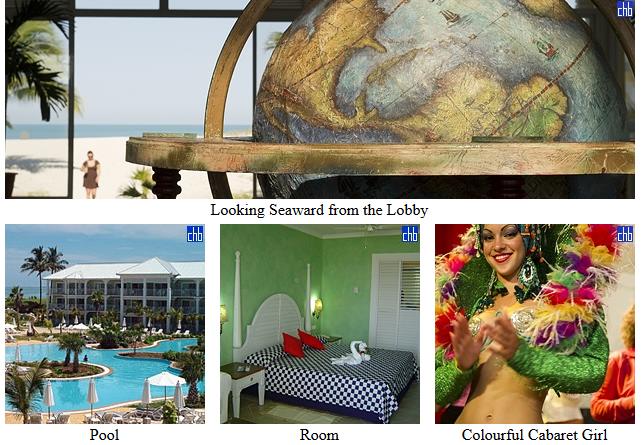 At Blau Marina Varadero hotel you can also celebrate your wedding. Hotel offers very good deals for these occasions and a very professional staff can organize a special day especially for you!
Until recently Hotel Blau Marina Varadero was known as Hotel Barcelo Marina Palace.